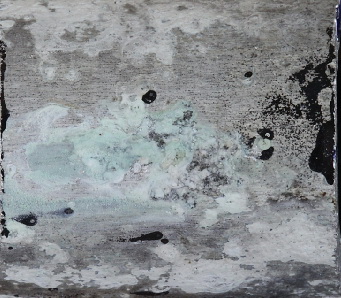 Cooling water systems are used in many industrial services, processes, and operations. Pipes and tubes are susceptible to severe corrosion if the cooling water chemistry is not properly controlled. Some of the critical factors influencing the corrosivity of the cooling water include: water pH, dissolved oxygen in water, water temperature, water velocity, water conductivity, concentrations of chloride and other ionic species. PCW-Compass is the only device and OS independent predictive software on the market for the modeling and life prediction of corrosion in process cooling water systems. Designers, engineers, architects, consultants, maintenance and inspection personnel can quickly assess and quantify the impact of the cooling water chemistry on the corrosion rate, corrosion depth, the remaining life, and the mode of failure for a range of materials including cast irons, ductile irons, mild steels, stainless steels, copper alloys, aluminum alloys, and nickel alloys.
Under the water chemistry shown in Figure 1 below, PCW-Compass predicts that the corrosion rate of ductile iron is 0.775 mm/y, the corrosion depth is 1.55 mm, the time-to-perforation is 14.125 years, and the mode of failure is leak due to perforation or cracking. This ductile iron pipe cannot meet the design life of 30 years under the prevailing water chemistry. PCW-Compass models the effect of corrosion inhibitors on the corrosion in cooling water system. In Figure 2 below, PCW-Compass predicts that a corrosion inhibitor with a minimum of 50% inhibiting efficiency will reduce the corrosion rate of the ductile iron pipe to a level that will meet the design life of 30 years.
Figure 1 Overview of PCW-Compass.
Figure 2 PCW-Compass models the effect of corrosion inhibitor on the remaining life of ductile iron pipe
Using PCW-Compass is as easy as 1-2-3:
(1) Select the pipe/tube material from the dropdown list;
(2) Enter the water chemistry;
(3) Review the prediction results.
The materials database in the PCW-Compass software is updated regularly with more alloys added to the list. If you cannot find the alloy of your interest in the list, do let us know through the Contact Us link and we will conduct the necessary work to add the alloy in the database, free of charge for licensed users of PCW-Compass.
Figure 3 PCW-Compass A Software Tool for Materials Selection in Process Cooling Water Systems
Figure 4 PCW-Compass models and predicts saturated oxygen in PCW if not measured.
The powerful applications of PCW-Compass are truly unlimited in engineering design, materials selection, process operation, inspection and maintenance, modeling and prediction of high temperature fuel ash corrosion.
WebCorr can customize PCW-Compass for your specific process fluids and alloys used in your company's operations.
---