Unparalleled Functionality: CP-Compass is not just for CP design and verification of CP design calculations by 3rd party contractors, it also gives you tools to predict the corrosion rate of the structure WHEN CP IS ON! Refer to the screen shot below for details.
Unmatched Usability: CP-Compass was designed with the user in mind. Experience the industry's first cross-platform and device-independent Cathodic Protection Design, Verification and Assessment application on your iPads, tablets, smart phones, notebooks and desktops, at any time and anywhere, in the office or in the field. No installation files to download, no browser plug-ins required, no USB dongles to carry around, and no license keys to transfer from one PC to another. CP-Compass simply works on any device running any OS. All you need is an internet browser.
A Brief Overview of CP-Compass-Underground pipeline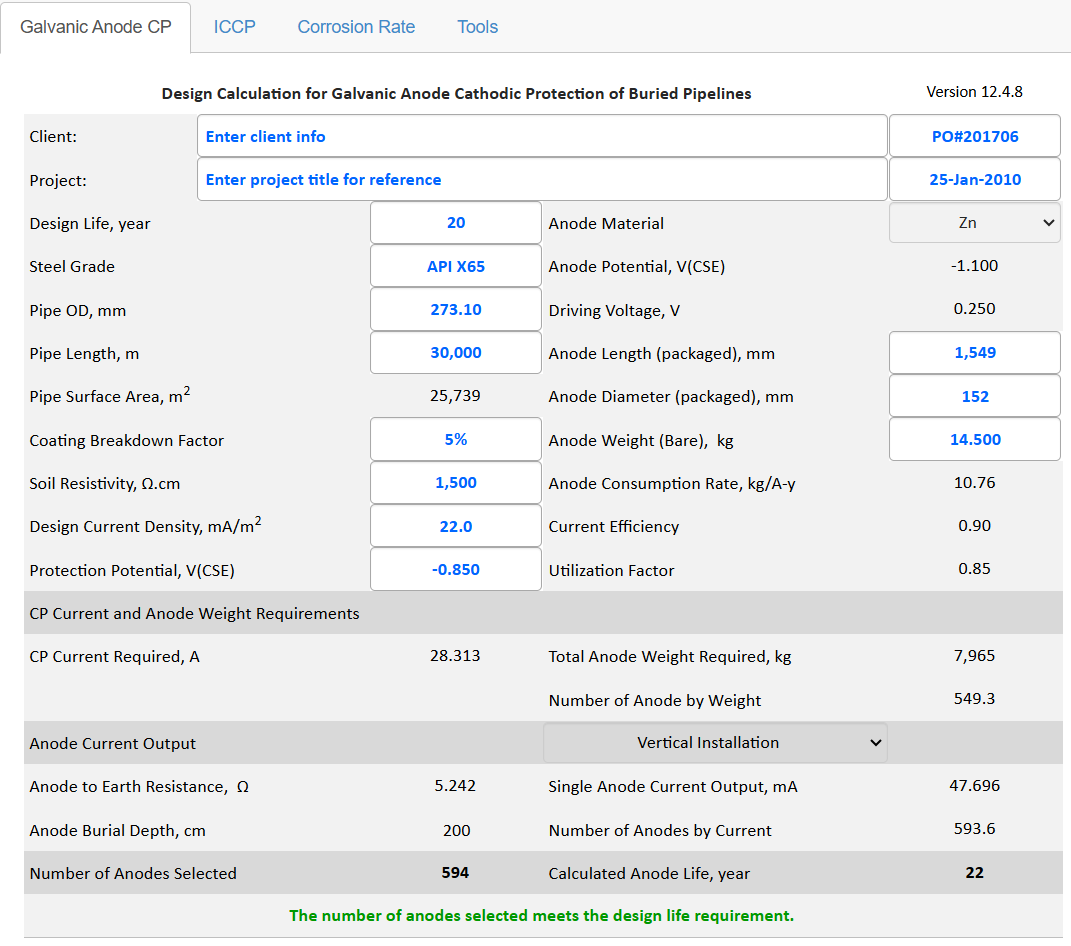 Galvanic Anode CP Design and Verification
With CP-Compass, designing a galvanic anode CP system or verifying a CP design by a 3rd party contractor is as easy as 1-2-3:
Enter the design parameters (items in the above screen shot).

Choose the anode from the dropdown list.

The number of anode required, the the anode life, and system design life are automatically determined and verified.
Impressed Current CP Design and Verification
Impressed Current CP design and verification are shown in the screen shot below: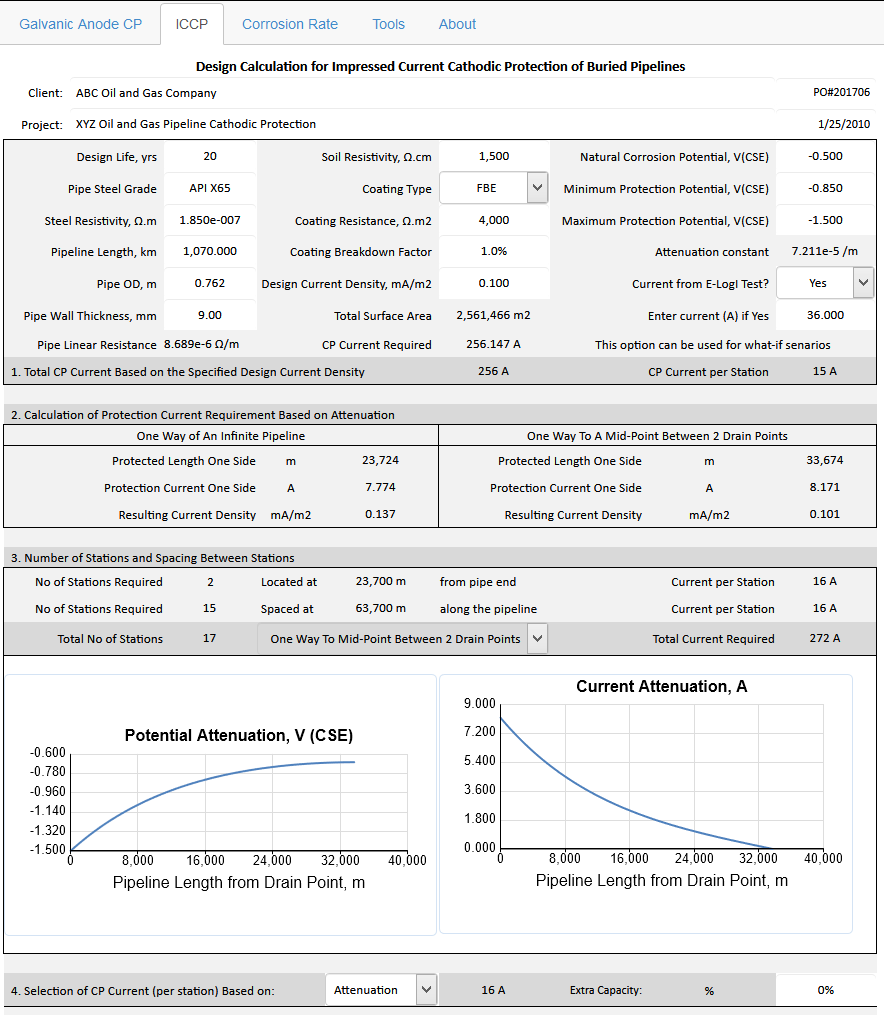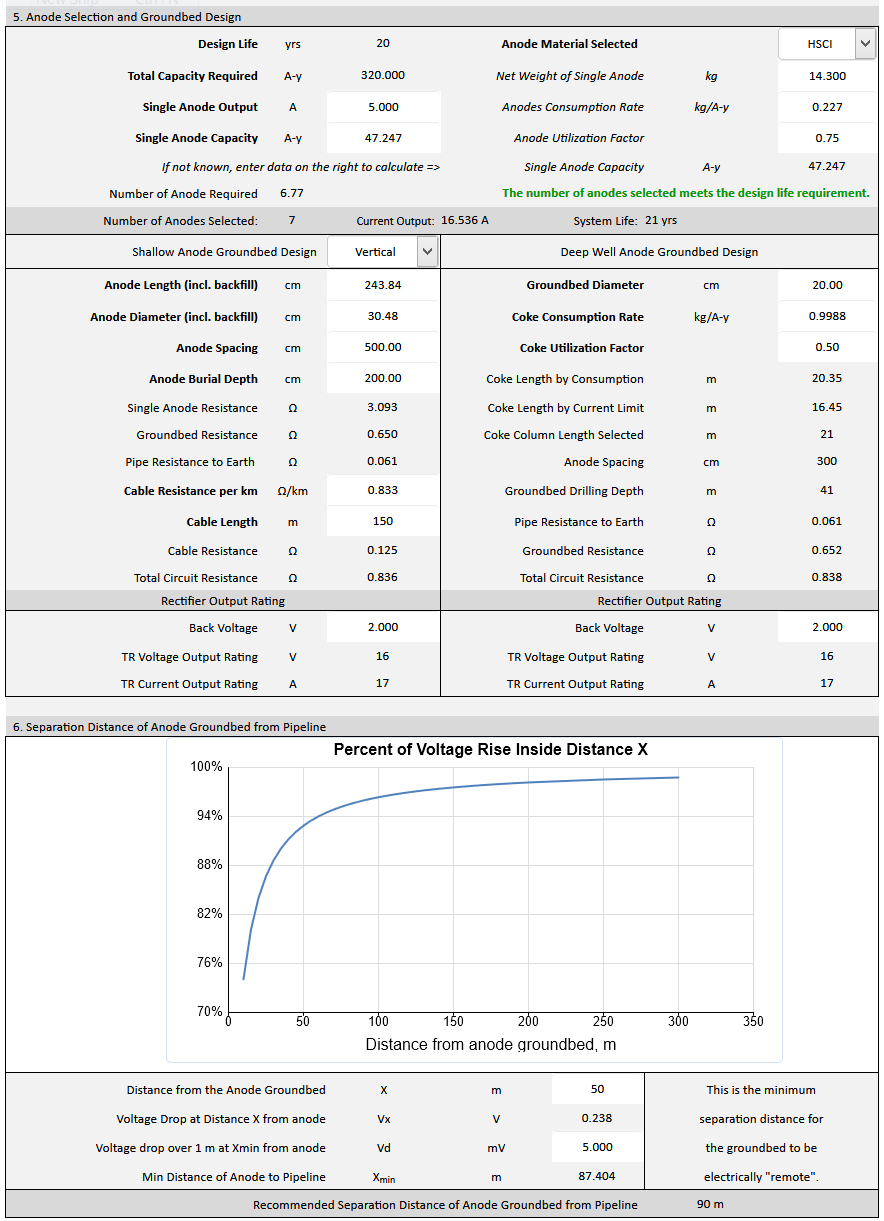 Current and potential attenuation are calculated automatically to give you the most realistic estimation of the number of anode groundbeds required (see plots under Section 3 above).
The separation distance between the anode groundbed and the structure is automatically optimized based on the user specified acceptable voltage drop (see plot under Section 6).
The corrosion rate of the structure when CP is on can be calculated based on the polarization measurements, as shown in the screen shot below: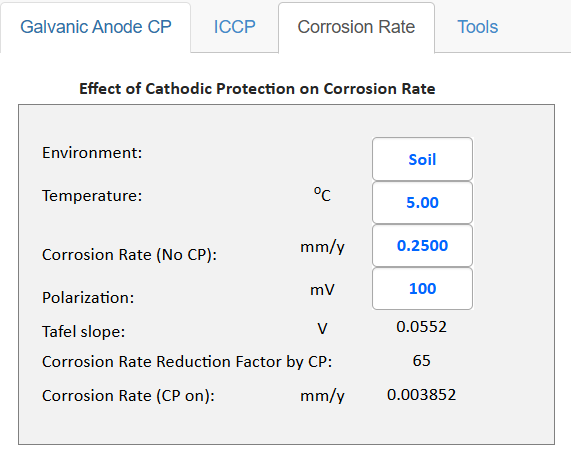 This unique function not found in any other CP design software allows users of CP-Compass to assess the degree of CP protection on an existing structure based on the CP survey results (the polarization data). It also allows the designer to set the CP criteria (e.g., 100 mV or 150 mV) to meet the corrosion rate target when CP is on.
The "Tools" menu in CP-Compass allows users to perform design calculations for any CP system for any structure.