Oxygen, most often present as a component of air (approximately 21 %), reacts with carbon steel and other alloys at high temperature, converting the metal to oxide scale and thereby reducing the metal wall thickness. Significant oxidation occurs in fired heaters, boilers, and other combustion equipment, as well as piping and equipment that operate in high-temperature, oxygen-containing environments where metal temperatures exceed about 1000 °F (540 °C). The primary factors affecting high-temperature oxidation are metal temperature and alloy composition. Oxidation of carbon steel begins to become significant above about 1000 °F (540 °C). Rates of metal loss increase with increasing temperature. All 300 series SS, 400 series SS, and nickel-based alloys also oxidize to varying degrees, depending on composition and temperature.
O2Compass is the only device and OS independent software tool on the market for the modeling and prediction of high temperature oxidation. Designers, OEM engineers, consultants, operation personnel, maintenance and inspection engineers can quickly and accurately determine: (1) the oxidation rate of the selected metallurgy under the prevailing operating temperature; (2) the remaining life of the component; (3) the scaling temperature of the selected steel or alloy; (4) the threshold temperature for creep damage of the selected steel or alloy. O2Compass is a cloud-based software that works on any device running any OS without the need for users to install or download anything.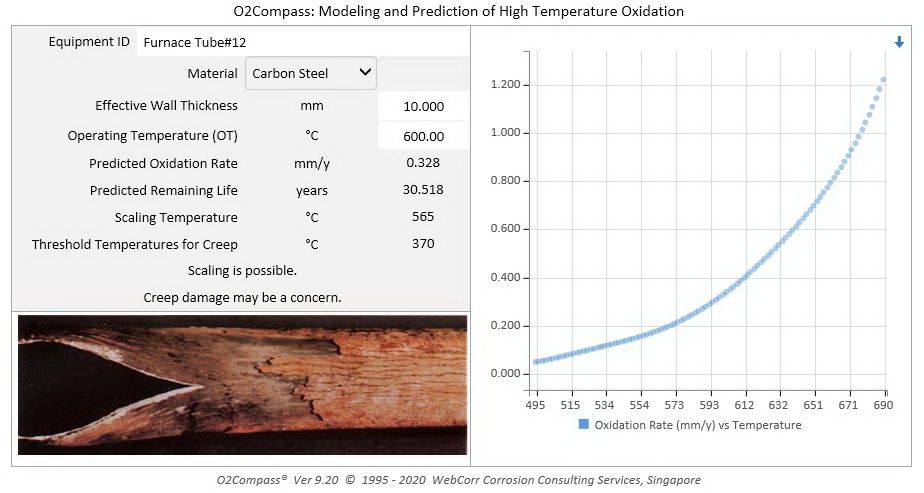 Figure 1 O2Compass predicts high temperature oxidation rate, scaling temperature, and threshold temperature for creep damage.
Under the prevailing operating conditions shown in Figure 1 above, the oxidation rate (or metal wastage rate) for carbon steel is predicted to be 0.328 mm/y. The remaining life for a the furnace tube within a wall thickness of 10 mm is 30.518 years. The scaling temperature for carbon steel is 565°C and the threshold temperature for creep damage is 370°C. Under the operating temperature of 600°C, both scaling and creep damage are of concerns. Alternative metallurgy must be considered. Figure 2 below shows that O2Compass is a powerful software tool for selecting a material that is resistant to high temperature oxidation.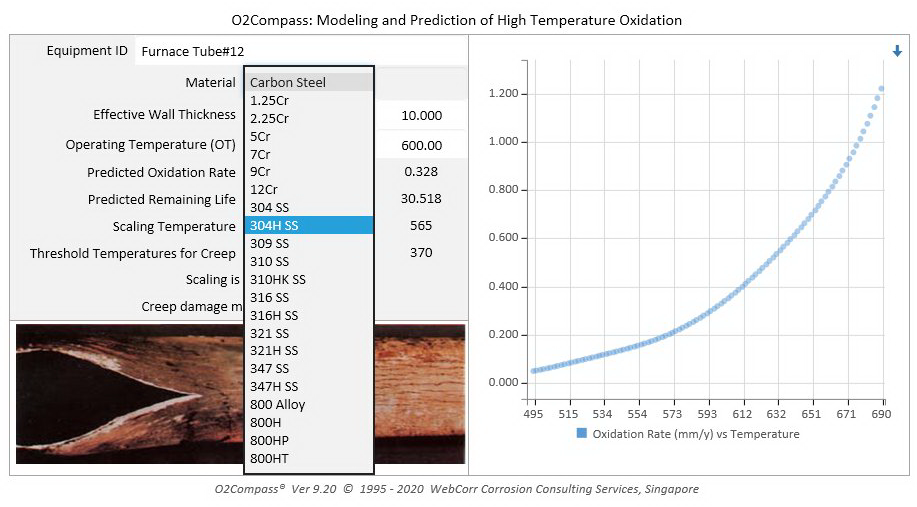 Figure 3 O2Compass for materials selection.
The powerful applications of O2Compass are truly unlimited in engineering design, materials selection, process operation, inspection and maintenance, modeling and prediction of high temperature oxidation.
Click here to contact us for licensing details and experience the power of O2Compass.